Talent Acquisition.
Simplified.
At Edwin Miller, we leverage the power of AI and machine learning to enhance our talent acquisition strategy. By combining top-notch talent, innovative technologies, customized processes, strategic planning, and AI-powered tools, we create a holistic approach that enables us to identify off-market talent, attract top candidates, and optimize the hiring process. Our team of expert recruiters and AI-powered tools work together seamlessly to deliver exceptional results and help you build a high-performing team that drives your business forward.
Explore solutions

When Recruiting Meets AI: The Future of Talent Acquisition

Let's set you up for success
One Partner. Everything You Need
to Hire Quality Talent.
Partner with us for custom recruitment process outsourcing (RPO) and workforce solutions that blend talented people, the right technologies, tailored processes, and proper planning to improve your talent acquisition strategy so you have a competitive edge.
Trusted by over 300 clients
worldwide
Edwin Miller's AI-powered tools and expert recruiters have helped us streamline our talent acquisition process and attract top candidates. Highly recommended.

Laura Williams

HR Director, Stellax
Edwin Miller's innovative approach to talent acquisition, combining AI and expert recruiters, has helped us build a highly skilled team. Highly recommend.

Daniel Kim

People Ops Manager, Hivago
Edwin Miller's customized processes and expert recruiters have helped us identify off-market talent and build a high-performing team. Highly recommended.

Kelly Nguyen

HR Manager, Enginet
Edwin Miller's AI-powered talent acquisition strategy has been highly effective in identifying and attracting top talent. Highly recommend.

Eric Johnson

VP of People & Culture, Essenti
AI driven solutions for exceptional outcomes
AI-Powered candidate sourcing and matching
Automation for candidate engagement
Adaptive testing/reporting
Real-time KPI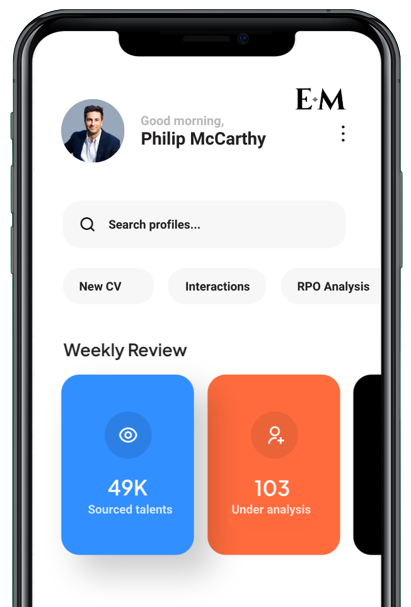 Edwin Miller is changing the way talent is acquired with AI-powered recruitment solutions to deliver the highest-quality candidates for our clients.
Custom Talent Solutions with Exceptional Service
Solve hiring challenges with a full suite of talent solutions and white-glove service.
Collaboration & Guidance
Work with industry experts to reach qualified job seekers and achieve your hiring goals.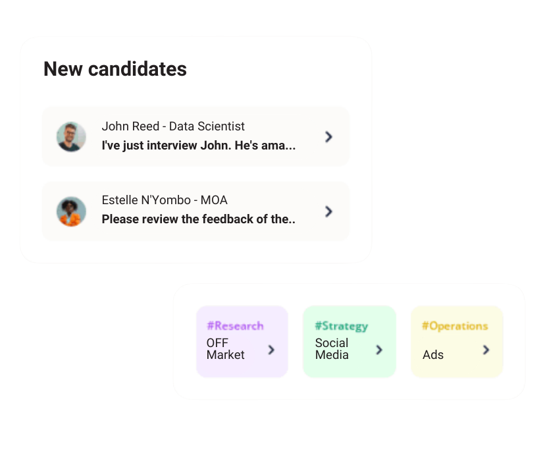 AI-Powered Recruiting Tech
Access modern recruiting tech and automate your processes with AI to find qualified talent faster.
Improve Your Recruitment and Retention Rate
RPO Project Management Software
Advanced Candidate Analytics
Automated Hiring Processes
Personalized Talent Solutions
We help them succeed in their recruitments