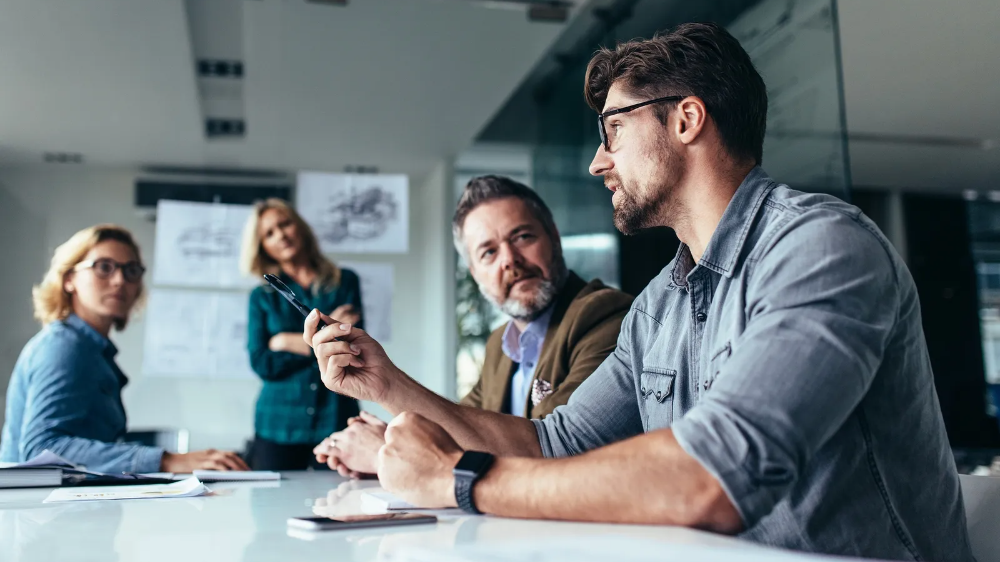 An Award-Winning and Passionate Team
Edwin Miller comprises an award-winning and passionate team of talent acqusitions experts based in the United States and France. Their expertise, combined with AI-powered solutions, customized processes, and strategic planning, enables them to deliver exceptional results for their clients. Their emphasis on collaboration and support ensures a transparent and personalized experience.
An AI-Powered Approach with Machine Learning
At Edwin Miller, AI and machine learning lie at the core of their talent acquisition strategy. Their holistic approach combines talent, innovative technologies, customized processes, strategic planning, and AI-enhanced tools. This powerful combination allows them to identify off-market talents, attract top candidates, and optimize the hiring process for exceptional outcomes.
AI-Enhanced Solutions for Exceptional Results
Edwin Miller offers a range of AI-enhanced solutions to meet the specific needs of each client. AI-assisted candidate sourcing and matching enable the identification of the most relevant profiles, while automated candidate journeys optimize recruitment efficiency. Adaptive testing and reporting provide accurate assessments, and real-time KPIs enable transparent performance tracking.
Optimize Recruitment and Retention Capabilities
Edwin Miller also provides solutions to optimize clients' recruitment and retention capabilities. Their Recruitment Process Outsourcing (RPO) software simplifies project management, while advanced candidate analysis delivers valuable insights into desired profiles. Automated recruitment processes offer increased efficiency, reducing time and costs. Edwin Miller also offers tailored talent acquisition solutions to meet the unique needs of each client.
Edwin Miller's Legacy and Mission
Edwin Miller was founded with a mission to revolutionize the talent acquisition process by combining human expertise with technological advancements. Their goal is to help organizations build high-performing teams that will drive their recruitment objectives. With an AI-centric approach, Edwin Miller is committed to delivering exceptional results, a transparent experience, and personalized support at every stage of the recruitment process.
Global Impact:
With over 300 satisfied clients worldwide, Edwin Miller has a significant impact on the talent acquisition industry. Their AI-enhanced solutions have enabled numerous companies to find the most suitable talents, improve their hiring process, and enhance employee retention. Through their innovative approach, Edwin Miller contributes to transforming the recruitment landscape and shaping the future of the professional world.
Conclusion
Edwin Miller's story is closely intertwined with the history of recruitment itself. By honoring Edwin Miller's pioneering work, the company has dedicated itself to pushing the boundaries of recruitment through AI and machine learning. By combining top-notch human expertise with advanced technological solutions, Edwin Miller delivers exceptional results, personalized experiences, and global impact in the field of talent acquisition.
Whether you are a company seeking the best talents or a professional looking for new opportunities, Edwin Miller is here to guide and help you achieve your recruitment goals. Discover how their innovative approach can transform your recruitment process and assist you in building a high-performing team.
Feel free to contact us to learn more about our solutions or to schedule a customized consultation with our team of talent acquisition experts.